E. coli bacteria detected at Cobo beach in Guernsey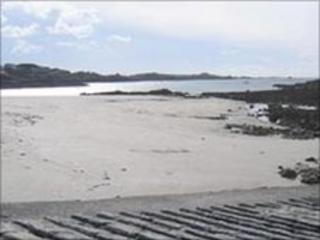 Beach-goers have been warned to stay away from fresh water outfalls at Cobo beach after traces of the e-coli bacteria were discovered.
The bacteria was detected during an investigation into the impact of outfalls on bathing water.
The bacteria source has not yet been identified, but the public are warned not to drink or play in the water.
The authorities said that it had only been found in a localised area and the rest of the beach was safe to use.
Dr Stephen Bridgman, Medical Officer of Health said: "We are not aware of any illness associated with this issue.
"We are working together across States departments and will continue with this investigation to see if the source can be found and then eliminated."