Channel Island freight supplies return to normal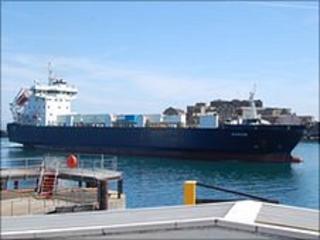 Freight supplies to the Channel Islands are expected to return to normal following the arrival of a replacement for the Commodore Clipper.
The vessel has been out of commission since a fire broke out while it was in mid-channel last Wednesday.
Condor Ferries has chartered the MV Arrow to replace the Clipper on the Guernsey, Jersey and the UK route.
General manager Ian Milner said it was hoped that the cost of the replacement would be covered by insurance.