Barriers on Berkshire's A329(M) 'may have saved life'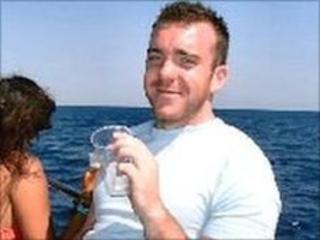 An inquest has heard how crash barriers on one of Berkshire's busiest roads could have saved the life of an RAF serviceman.
Paul Payne, 23, was driving along the A329(M) towards Reading when his Fiat Punto crossed the central reservation and collided with a Ford Transit van.
Mr Payne, of Chippenham, Wiltshire, died instantly in the head-on crash on 5 February.
Since the accident, crash barriers have been installed.
Safety campaign
The coroner recorded a verdict of accidental death and noted: "Now the road has barriers the possibility of such a tragic death is much reduced."
A senior traffic officer giving evidence at the inquest said had barriers been installed on the section of the road where the crash happened, Mr Payne's car would not have crossed the central reservation and the accident could have been avoided.
There had previously been a long-running campaign to install barriers and improve safety along the whole stretch of the A329(M).
The road is a major route between Bracknell, Wokingham and Reading and takes thousands of drivers to the M4.
Wokingham Borough Council allocated £650,000 to install the barriers but said the project had been planned to start in February and was not in response to Mr Payne's death.
Mr Payne had served in Afghanistan and in Kuwait with the RAF, and was based in North Yorkshire.