Buckinghamshire prison without workshops criticised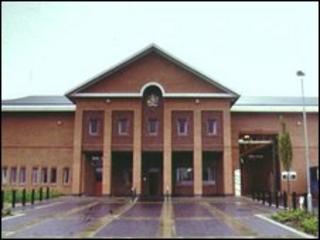 A jail in Buckinghamshire housing high security prisoners has been criticised over a lack of training opportunities.
A report after the unannounced inspection of Woodhill Prison in Milton Keynes last year has been published.
The report expressed surprised that the prison, opened less than 20 years ago, had been built without a workshop to teach skills.
Relationships between staff and high security prisoners and the chaplaincy were praised.
Chief inspector Dame Anne Owers said work still had to be done to remedy this lack of activity in Woodhill.
While many improvements had been made since the last inspection she said it was "astonishing" that the prison had been built without a single workshop space.
This deprived many inmates of the chance to obtain essential skills to help them get jobs after release.
The report also raised concerns about the mental health care of inmates and staff confidence in addressing race and cultural problems.
Relationships between staff and prisoners in the high security unit were described as excellent and the chaplaincy was singled out for its innovative work with some Muslim prisoners.