Workmen attacked on Derry estate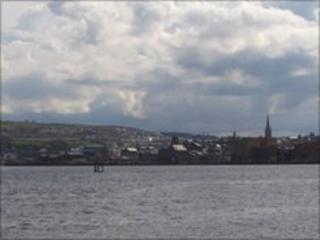 A contractor has threatened to pull out of a housing estate in Londonderry if attacks on his workers continue.
The company, which is laying gas pipes, said one of its drivers was attacked on Wednesday at a site on the Ringfort Road in Hazelbank.
In a separate incident a van driver was assaulted at Marianus Park and his vehicle damaged.
Sinn Fein councillor Billy Page said anti-social behaviour is an ongoing problem in the area.
He witnesses one of the incidents and said the anger displayed by the young attackers was frightening.
"The people in this community have to stand firm behind the workmen," he said.
"It has to stop."