Greens try to block Oxford council executive pay rises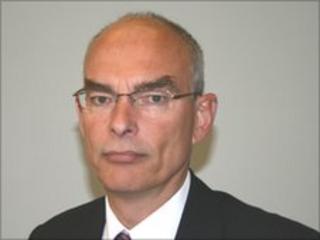 Oxford councillors are to table a motion demanding top city council executive pay rises of up to 34% are reversed.
The biggest percentage rise last year was for the shared role of chief finance officer, with a salary rising by £20,000 to £77,000.
The motion will be tabled by the Green Party at the council meeting on 2 July.
Human resources chief Simon Howick defended executives, saying there would be no pay increases this or next year.
He added: "We need to offer salaries comparable to other public sector bodies if it is to retain a top team able to manage the council effectively."
The increases came after a review of senior management pay by an independent company.
The figures relate to the year 2008/9 to 2009/10.
The biggest cash rise was almost £24,000 (28%) for director of city services Tim Sadler.
His pay rose from £85,117 to £109,080.
'Unjustifiable increase'
In total, the council's top executive pay rose by £74,055.
The figures come as the council prepares to cut up to 35 jobs and save £1m in annual running costs.
Councillor David William leads the city council's five Green councillors.
He said: "If you are managing fewer people and services, how on earth can you justify an increase in pay?
"Can we afford it if all local authorities will be reducing by 25%?"
Oxford City Council is led by a Labour majority.