Runaway digger death 'avoidable'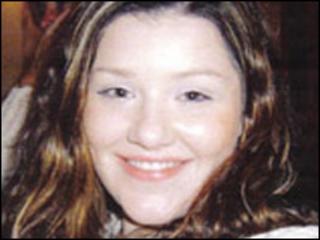 The death of a 24-year-old woman in a crash involving a runaway digger could have been avoided, a sheriff has said.
Christina Fraser was a passenger in a car crushed in the incident on the A9 in Ross-shire in July 2006.
Sheriff David Sutherland said haulage firm Munro & Sons (Highland) Limited failed to prevent the digger from rolling off a transporter.
The brakes on the machine were defective and chains used to hold it were not strong enough.
Sheriff Sutherland also said staff at Munro and Sons (Highland) were not properly trained to deal with heavy loads and did not have a system of checking chains.
His determination follows a fatal accident inquiry (FAI) into Ms Fraser's death.
He said by following "reasonable precautions" the accident might have been avoided.
The digger was being transported from the premises of Umax Limited, near Evanton, to a quarry at Kindeace owned by Munro & Sons (Highland).
The accident happened as the transporter climbed a hill on a road off the A9 near Invergordon.
Weighing 30 tonnes, and with rear wheels filled with water to provide extra ballast, the digger broke free from two chains - each having a braking strain of about five tonnes.
There was also a fault with the digger's parking brake.
In his determination, Sheriff Sutherland said that the day after the accident Munro and Sons (Highland) were told they would be getting an invoice for the digger.
Company fined
However, the haulier said it was no longer interested in the machine.
Sheriff Sutherland said he "found it strange" that haulage firm boss William Munro and the transporter's driver Walter MacLennan had not appreciated that their failings might have contributed to the accident.
The sheriff paid tribute to Ms Fraser's parents Hugh and Linda Fraser, who gave evidence during the FAI.
He said: "They spoke of their daughter being a lovely, outgoing, friendly girl who lived life to the full and whose loss was felt by so many who had encountered her during her short life."
The sheriff has recommended a tightening of rules on the transportation of heavy goods and compulsory training in loading techniques for all heavy goods vehicle drivers.
Munro & Sons (Highland) admitted a breach of health and safety law and was fined in April 2008.
In January last year, appeal judges increased the firm's fine of £3,750 to £30,000 to "bring home" the consequences of the accident.