SNP attacks exclusion from committee as 'disgrace'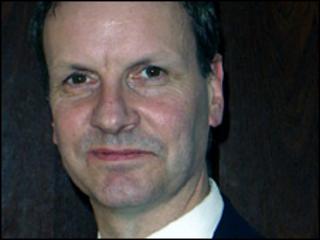 A decision to stop MPs from smaller parties standing for an influential new committee has been attacked as a "democratic disgrace" by the SNP.
Elections will be held next Tuesday to the new backbench business committee - but seats have been allocated to four Tories, two Labour and one Lib Dem.
SNP MP Pete Wishart is standing anyway and asking MPs to back him in protest.
He said smaller parties had been "carved out" of a committee aimed at making the Commons more democratic.
Secret ballot
The new committee will allow backbench MPs to set the timetable for a wide range of non-ministerial debates and motions and will give more power to ordinary MPs.
The chairman has already been elected - Labour's Natascha Engel beat the favourite, the Conservative Sir Alan Haslehurst in a secret ballot on Tuesday. But further elections of other committee members will take place next week.
However Mr Wishart was among nationalist MPs who complained this week that the committee would be composed of four Tory MPs, two Labour and one Lib Dem.
Speaker John Bercow said that reflected the number of seats held by parties in the Commons.
Between them the Conservatives, Labour and the Lib Dems account for 622 of the 650 Commons seats - including Mr Bercow's seat who was a Conservative but is impartial as Speaker. The SNP has six, the DUP eight and there are 14 others.
Mr Wishart complained that smaller parties were being excluded and his colleague Angus MacNeil said it suggested some backbenchers were "more equal than others".
Democratic Unionist MP Nigel Dodds also said the decision was "ridiculous".
Expenses scandal
Mr Wishart says he will now submit nomination papers for election anyway in protest adding: "It does not help the reputation of Parliament to exclude democratically elected MPs from even putting their name forward - it is a democratic disgrace."
He said he was campaigning to "underline the unacceptability of the situation".
In an e-mail to fellow MPs he asks them to support him, not to get him a place but "to make the point that this House cannot exclude members in important backbench issues".
The committee is one of several reforms drawn up by Labour MP and former chairman of the public administration committee Tony Wright, in the wake of last year's expenses scandal.
The reforms are aimed at improving the standing of ordinary constituency MPs without government jobs, who had limited opportunities to influence legislation and hold ministers to account.
Pressed again about the committee by Mr Wishart on Thursday, Commons leader Sir George Young said the Wright proposals had been for between seven and nine MPs and that seats had been allocated using a well-recognised formula.
But he added: "That committee will be re-elected every year, and I can only suggest that when members are elected for the current year, he opens a dialogue with as many of them as possible to ensure that the voice of minority parties is heard at the backbench business committee."
On Wednesday Labour MP John Robertson also complained about the composition of the new committee, arguing that, with five MPs overall from the coalition government, the two Labour MPs on the committee would not get a "fair hearing".