Jersey Opera House redecoration finished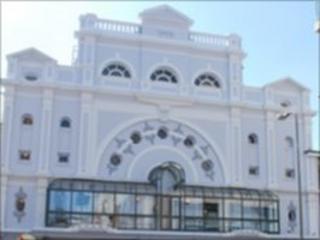 A scheme to redecorate the outside of the Jersey Opera House has been completed.
The opera house's managing board said the work to the front of the publicly-owned theatre had restored it to its former glory.
It is 10 years since the front was last redecorated, but the new facade now features energy-efficient lighting.
The board said the lighting was part of a new Opera House policy to become more environmentally friendly.