Bin campaign follows fatal arson in Bulwell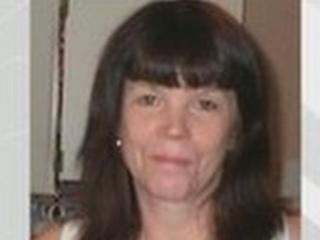 The family of a woman who died in an arson attack in Nottingham is backing a move to reduce wheelie bin fires.
More than 300 homes in Bulwell are being asked to put out their bins early in the morning rather than at night to help prevent overnight bin fires.
Anyone who continues to put bins out the night before will be fined £100.
The move follows the death of local resident Susie Southern, 53, who died last year after a teenager set fire to her bins in an evening attack.
William Rowbotham, 19, of Bestwood, was jailed for 14 years for her murder.
Police said the reaction from residents to the plan had been very positive.
Officers said there had been a total of 90 wheelie bin fires reported in Nottingham in the past year.
The fire that killed Mrs Southern was set in three wheelie bins but quickly spread to the care worker's detached house, melting the front door and filling the property with smoke.
Mrs Southern's husband Tony managed to escape but was unable to get back inside to save her. He suffered burns and cuts after jumping from a bedroom window.
"The feeling of panic never really leaves you," he said.
"This thing will never leave me for the rest of my life."
Mr Southern added that he supported the idea of making people aware of wheelie bin safety.
His wife, who had four daughters, was described as a loving and caring mother and grandmother who loved her job as a care worker.