Life terms for Luton estate 'fatal deal' pair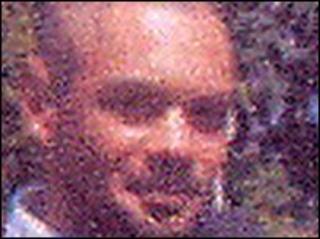 Two teenagers involved in the shooting of a young father on a Bedfordshire estate have been given life sentences.
Richard Long, 22, was robbed and shot dead on Lewsey Farm estate in Luton when he went to buy a kilo of cannabis for a friend, Luton Crown Court heard.
A 19-year-old man who provided the murder weapon, named only as 'M' for legal reasons, was told his minimum term will be 26 years.
Gunman Simeon Johnson, now 18, was given a minimum term of 22 years.
Both also received concurrent sentences of 11-and-a-half years for gun and drug offences.
Judge John Bevan QC said a "post code turf culture" was behind the "execution".
'Grotesque and barbaric'
"The death of Richard Long was all about preserving your status as important people in the post code area you operated," he told the pair.
"It was about sending a message to new comers not to muscle in on your patch. It is frankly grotesque.
"A gun was held to the side of his head - it was an execution.
"The use of firearms to further your pathetic ambitions of money and greed is uncivilised, unacceptable and something close to barbaric."
During the trial the jury heard how Richard Long went to the estate on 1 September last year with almost £6,000 to buy cannabis.
But the prosecution maintained there was never going to be an exchange of drugs - the intention all along was to rob him at gun point of the cash he was carrying.
It ended with him being shot through the head as he lay on the ground by a teenage youth who wanted to "play with the big boys", said prosecutor Miranda Moore QC.
Johnson, of Wheatfield Road, Luton, and 'M' both pleaded not guilty to murdering Mr Long on Haymarket Road.
They were unanimously convicted by the jury two weeks ago.