Drivers stopped over pensioner injury mystery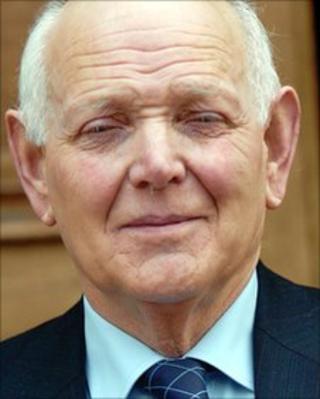 Police have stopped motorists in a quest for information a week after a pensioner was found badly injured.
Sandy Ingram, 79, who lives in a remote location in Newmachar, was found lying in his garden with head injuries last Saturday night.
He had gone to investigate a sighting of two men in the grounds of his home.
Grampian Police stopped motorists a week on, late on Saturday night, in a bid to jog memories of any suspicious activity in the area.
Det Insp Richie Guild, who is leading the enquiry, told BBC Scotland: "We are still working very hard to find out what happened to Sandy.
"Unfortunately Sandy remains unconscious in hospital and we have not been able to speak to him."
One of the two men was said to be in his 40s with longer hair. The other was younger and wearing a baseball cap.