Business leaders press finance secretary over rates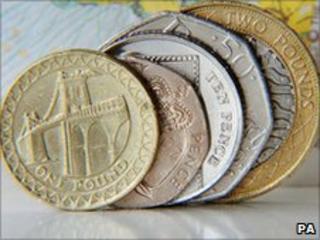 Business leaders are to continue pressing their case for a "fair deal" on business rates after meeting with Finance Secretary John Swinney.
The Scottish Chambers of Commerce have been concerned at the scrapping of a scheme to phase in higher business rates.
They said this meant some Scots firms were worse off than English rivals.
But the Scottish government has claimed almost 60% of ratepayers now paid less, or no more, in business rates.
Liz Cameron, chief executive of Scottish Chambers of Commerce, said after the meeting that some progress had been made but the chamber remained concerned about the Scottish government's "continued intransigence" on the issue of transitional relief.
"The fact is that many businesses across Scotland are facing rates bills that have doubled overnight and the government here is failing to provide the same cushion that businesses in England have received," said Ms Cameron.
"This meeting has taken us a step forward, but we will not rest until all Scottish businesses receive a fair deal on rates," she added.
During the meeting, Mr Swinney suggested the Scottish government would be willing to consider the case for streamlining the valuation appeals process and invited the chambers to bring forward suggestions.
A Scottish government spokesperson said: "Mr Swinney also made clear that introducing a transitional relief scheme similar to England would have transferred almost £77m this year from the private sector to cushion rates increases for the public sector and a relatively small number of large businesses - something that would be impossible to justify in this climate."
Business rates are set every five years and are paid by commercial properties to contribute to local services.
In England, so-called transitional relief means when a company's rates bill is increased sharply after revaluation, the impact is phased in over several years.
Under the Scottish government's small business bonus scheme, which came into effect in April, many small firms pay no rates at all but the transitional relief for larger companies was scrapped.
Business leaders such as CBI Scotland and the Scottish Chambers of Commerce (SCC) have claimed businesses had been put at a disadvantage following the change.