Escaped sex offender recaptured in Bedford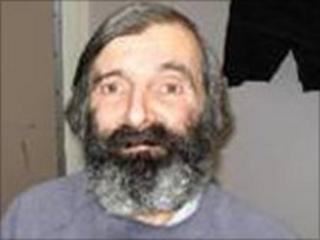 A serial sex offender who absconded from a mental health unit in Luton has been recaptured.
Graham Geoffrey Sanderson, missing since last Wednesday, was found by police in Bedford on Sunday.
Sanderson, 61, was convicted of six counts of indecent assault between 1980 and 2006 on trains and the Tube.
Police said that after completing a prison sentence he had been released to a mental health unit in Luton and has been returned there after absconding.
At his last conviction at Middlesex Guildhall Crown Court in September 2006, Sanderson was issued with an anti-social behaviour order banning him from the London Underground, any mainline stations or any Docklands Light Railway station.