Indian sound technician wins a place on Oscars jury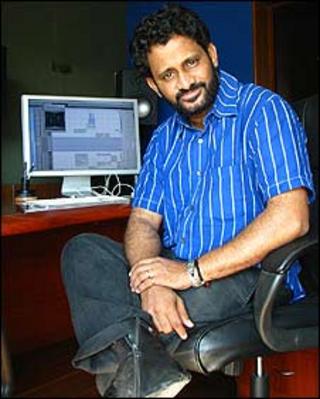 An Indian sound technician has become the first to be a member of the jury at the prestigious Academy Awards.
Resul Pookutty, the sound technician for the Oscar-winning Slumdog Millionaire film, will be one of 135 Oscar jury members.
Mr Pookutty is also the first Indian to win an Oscar for excellence in sound mixing for Slumdog Millionaire.
The film - a rags-to-riches story of a street child - won many awards at the Bafta, Golden Globe and Oscars.
Mega-film projects
"It is a huge honour for me. Moreover, I feel this will help the industry here. Me being the only Asian is a huge recognition for the industry. It means they are acknowledging the strength and talent of this industry," Mr Pookutty told the BBC.
He said the membership had been in process for nearly a year now.
Mr Pookutty will now join five other experts who will become "sound judges" at the Oscars.
Academy President Tom Sherak said in a statement: "The work of these individuals has been appreciated by movie-goers all around the world. The Academy is proud to invite each and every one of them."
Mr Pookutty, a graduate from the prestigious Film and Television Institute of India, has been in the industry for more than 10 years and has worked on several big films.
When asked asked how he will balance his new responsibility with his demanding mega-film projects, he said: "With technology it has become easy to work from anywhere. I would not have to travel much and I am looking forward to this role."