Durham Police in two-year recruitment freeze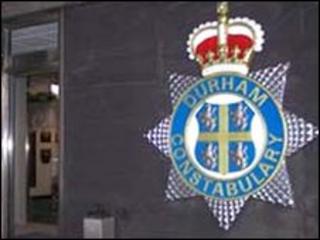 Durham Police says it remains "hopeful, but not optimistic" that it will be able to employ new officers after a two-year recruitment freeze.
The force has blamed a shortage of funds for the freeze.
The Home Office wants forces in England and Wales to cut 1.5% of budgets - a total of £125m - to help tackle the national deficit.
Durham Police described its £1.3m cut as "a blow" and confirmed it had no plans to recruit new officers.
Sir Hugh Orde, president of the Association of Chief Police Officers (ACPO), has said it would be "misleading in the extreme" to claim current police numbers were sustainable in the face of cuts.
He said that with 83% of the policing budget being spent on staffing, it was likely numbers would be reduced in the coming years.
Big cuts
Speaking at the ACPO annual conference in Manchester on Tuesday, he said: "The harsh reality is that, depending on the severity of cuts, it would be misleading in the extreme to suggest the size of this service is sustainable.
"Salami slicing which we've done before will not deliver the level of cuts we anticipate."
Also addressing the conference, Home Secretary Theresa May said: "We're not talking about a spending freeze or a reduction of 1% or 2%. The cuts will be big: they will be tough to achieve."
Andy Metcalfe, chairman of Durham Police Federation, said: "We are performing well, but if we lose numbers to any great degree - that could impact on the services we provide to the people of County Durham and Darlington."
He added that he was "hopeful but not optimistic" that the force would end the recruitment freeze.