Police investigating Iron Acton murder release picture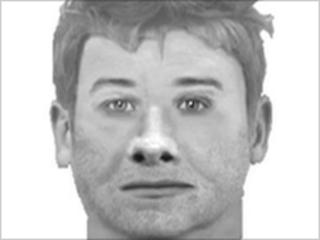 A picture has been released of a man police want to speak to in connection with the murder of a man in a village near Bristol.
Barry Rubery, 68, was found dead at his cottage in Iron Acton on 29 April. He had been tied up and battered to death.
Police say the man they want to speak to was white, 20 to 25 years old, stocky with scruffy blond hair.
He was seen with another man in the the area of Crossing Cottage on the day before Mr Rubery was killed.
Botched burglary
The second man is also thought to be between 20 and 25 years old, white and slim build with dark hair.
Police said the two men were seen near to a shiny black 4X4 vehicle without a cover on the rear section. A similar vehicle was seen outside Crossing Cottage at 2245 BST on 29 April.
Det Ch Insp Garry Reeves, from Avon and Somerset Police, said: "It is important these two men are contacted as they could have vital information to help our investigation.
"The sightings of the black pick-up vehicle are significant to this investigation. We would like anyone recognising the image of the man or who can associate him or the other man with the pick-up, to contact us."
Police believe Mr Rubery was murdered during a botched burglary. A recent BBC Crimewatch appeal showed a reconstruction which resulted in about 40 calls.