Newquay woman drowns in Trinidad trying to save girl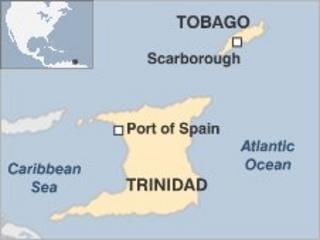 A woman from Cornwall has drowned in Trinidad while trying to save a girl.
Viv Carne, 45, from Newquay, was swimming in a river at the weekend when she noticed a friend's 13-year-old daughter was in difficulty.
She tried to help, but the river in the Blanchisseuse area was deep and both were dragged underwater. The girl, who was local, also drowned.
Mrs Carne was well known as a former secretary of the Newquay Rowing Club. Her body is to be repatriated.
Mrs Carne had been swimming with her two children in the river during a day out in Blanchisseuse, on the island's north coast.
Club tribute
After the pair were dragged underwater during the incident on Saturday, Mrs Carne's husband Terry leapt into the water to rescue them.
Despite attempting resuscitation he was unable to revive them.
The Carne family moved to Trinidad and Tobago two years ago and had been living on the outskirts of Port of Spain in Trinidad.
Mr Carne, a retired Devon and Cornwall Police officer, had been working with a special anti-crime unit there.
Tributes have been paid to Mrs Carne by Newquay Rowing Club.
It said her death was "a tragedy" and that she was somebody always prepared to help others.
Club member Annabelle Bennetts, who rowed with Mrs Carne for several years, said: "It was very typical of Viv to want to help.
"She would help anybody and would do anything for anyone. She was invaluable."
Former police colleagues of Mr Carne in Newquay added that their thoughts were with the family.