Haitian president sets date for November election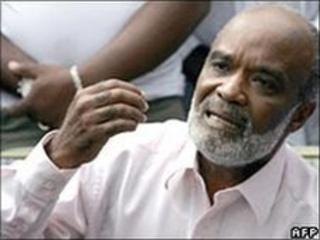 Haitian President Rene Preval has set 28 November as the date when voters will elect his successor.
Legislative elections will take place on the same day, Mr Preval said, in a decree signed beside the ruins of the national palace in Port-au-Prince.
The palace was destroyed in a massive earthquake in January that killed up to 300,000 people and left more than a million homeless.
The headquarters of the country's electoral council was also destroyed.
Elections were originally scheduled for dates in February and March but postponed after the earthquake.
With many voters killed and records lost, organising the elections will be a huge challenge.
The UN, the US and the Organisation of American States (OAS) have pledged their support for the polls.
The Haitian constitution does not allow Mr Preval to run again.