Partial reprieve for special needs summer schools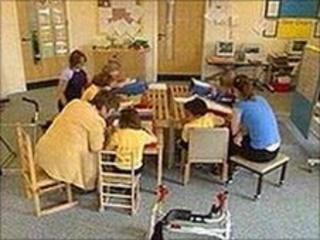 Free transport for special needs pupils during summer schemes has been restored by three Education and Library Boards, following an outcry from parents.
The Southern, Western and South-Eastern boards initially said free buses would be scrapped due to budget constraints.
The schemes will still only last one week instead of two.
The boards partially reinstated the schemes in response to concerns raised by parents who relied on the programmes.
Education Minister Caitriona Ruane welcomed the change of heart, but called on the boards to fully reinstate the schemes.
"Education and Library Boards must continue to demonstrate that the expenditure plans they have submitted are making the best use of the public funds allocated to them and will allow them to meet their targets while meeting their equality duties," she said.
"It is true that these are difficult economic times and some cutbacks are inevitable, but alternative ways to make these cuts must be found rather than targeting the most vulnerable children."
Ms Ruane believes savings could be made by scrapping the five local boards in favour of one Education Skills Authority (ESA).
"I would further call on those politicians who continue to block the ESA to explain to the public why they feel that piecemeal cuts to vital public services are preferable to the strategic delivery of efficiencies in bureaucracy and administration," she added.
Meanwhile, the North Eastern Education and Library Board has said its schemes at special schools "are operating just as they have in previous years".
In a statement on Thursday, it said: "At no time did the board consider cutting them back".
It said that 372 young people had registered to attend the schemes this year.