New site for travellers at Seamer Horse Fair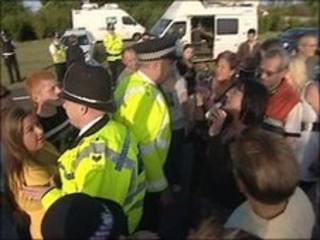 Scarborough Borough Council has spent more than £20,000 on an official site for travellers attending this year's Seamer Horse Fair in North Yorkshire.
The site for the fair on 15 July is a field north of the B1261 between Seamer and Crossgates.
The council hopes it will prevent a repeat of last year's scenes when travellers set up a site on private land near houses in Crossgates.
The situation led to residents marching in protest at the situation.
Running water, skips and grazing land are available for travellers at the new site.
Meanwhile, fencing costing about £40,000 has been put up to protect residential properties.
The site will open to travellers on 5 July.