Campaign targets hate crime in north east of Scotland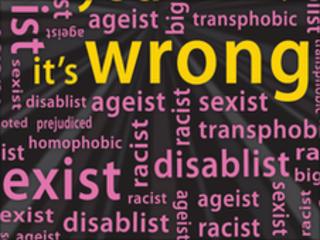 A campaign has been launched in the north east of Scotland to discourage hate crimes.
The Joint Racist Incident Partnership said the number of incidents, particularly involving racism, tends to rise in the summer months.
It is thought this is partly due to more alcohol consumption.
Grampian Police urged anyone who is the victim of these crimes - including such things as sexism and ageism - to report them.
The partnership is made up of members including police, Grampian Racial Equality Council and representatives from the three local authorities in the region.
'Licensed premises will be displaying posters encouraging people to report incidents seen as being motivated by hate.
Insp Jim Hume said: "Hate crime can take many forms, including physical attacks, threats, verbal abuse, intimidation and harassment.
"Hate crime is distressing for the victim, but it can also have significant impact upon their family, friends and the wider community.
"The purpose of this campaign is to encourage victims of hate motivated incidents to recognise it as such and report the matter to the police."