Wrangle over major Aberdeen office plans refusal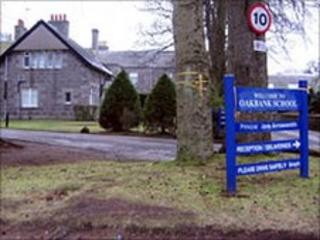 A city centre developer has claimed councillors have let the people of Aberdeen down by refusing plans for a major office development.
Carlton Rock was behind plans to transform the site of the former Oakbank School in Midstocket Road.
Director Alan Massie told BBC Scotland it was a "short-sighted" decision by the council.
However Callum McCaig, vice convener of the planning and infrastructure committee, defended the refusal.
The plans, worth tens of millions of pounds, included office space for hundreds of people, with a cafe, shop, nursery and gym.
The closure of the school, for children with behavioural problems, in 2008 followed a drop in the number of children being referred there.
After it emerged on Wednesday that the plans had been refused, Mr Massie said: "I think it's very short-sighted of the council, I think the council are not looking at the big picture."
He described the project as "quite enormous", and said the company would take legal advice about its options.
Cllr McCaig said it would have turned a residential area into a business park, and claimed local residents would be "delighted" by the decision.
He added: "I do not think the people of Aberdeen have been let down."