Dogs ban after grandson mauled to death in Liverpool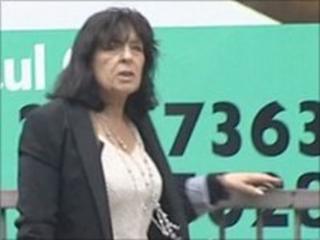 The grandmother of a four-year-old boy who was mauled to death by a pit-bull terrier has been banned for life from keeping dogs.
John Paul Massey was killed by the dog at Helen Foulkes's home in Wavertree, Liverpool, last November.
Foulkes, 63, had already pleaded guilty at Liverpool Magistrates' Court to possessing an illegal dog.
She was also given a four-month jail sentence suspended for 18 months and ordered to pay £105 in costs.
John Paul's uncle Christian Foulkes, 22, has already been jailed after admitting owning and breeding two illegal pit-bulls.
Mrs Foulkes, of Ash Grove, was looking after the illegal American pit-bull, called Uno, while her son Christian was away on army training.
The dog attacked John Paul in the early hours of 30 November.
Despite efforts to save him, the youngster died shortly after the attack by the dog, which was killed by police marksmen.
Christian Foulkes was jailed for four months for breeding and owning the dog, after he pleaded guilty to three counts under the Dangerous Dogs Act at Liverpool Magistrates' Court in May.