Cairn Energy begins Greenland oil exploration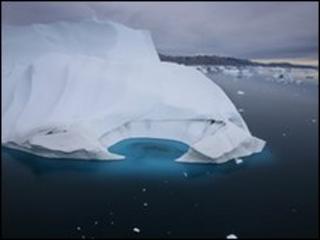 An Edinburgh-based energy firm has begun drilling for oil off the coast of Greenland.
Cairn Energy said drilling had started in the strait between Greenland and Baffin Island.
The firm has a four-well exploration programme planned in the Disko West area offshore in western Greenland.
Geological surveys have suggested that as much as a fifth of the world's undiscovered but exploitable gas and oil reserves lie under the Arctic ice.
Some environmentalists have called on Greenland to put drilling plans on hold following the Gulf of Mexico spillage.
Cairn's exploration programme in Greenland is costing almost £300m.
The company has insisted it has taken precautions, hiring two new state-of-the art drilling rigs to ensure there is no possibility of a repeat of the recent disaster which has devastated the Gulf of Mexico.