Slow recovery in Scottish exports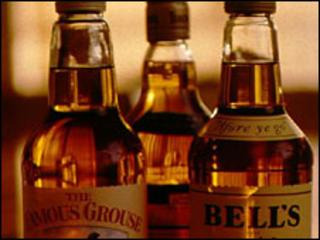 The recovery in Scottish exports slowed in the first quarter of this year, official figures have revealed.
Manufactured export sales grew by 0.2% between January and March, the third successive quarter of growth, but this compared with 2.9% in the last three months of 2009.
Over the year to March, export sales were down 7.3%.
Among the Scottish products which sold best overseas were food and drink and metals.
Enterprise Minister Jim Mather, said: "The fact that growth is not as strong as the last quarter indicates there can be no room for complacency or let up in the support we provide.
"That is why the UK government are wrong to push ahead with cuts that are too deep and too quick and threaten economic recovery, just as the previous administration were wrong to withdraw stimulus measures that the Scottish government had been able to utilise to help our return to growth."
Mr Mather added that it was "encouraging" that three successive quarters of growth have been recorded, after separately compiled UK figures recently indicated the value of Scottish exports of all goods rose by 3.5% over the year to March.
The main areas of growth in the first quarter of the year, according to the figures, were food, drink and tobacco, which were up 5.3%, as well as wood, paper, publishing and printing, which were up 4.8%.
'Exporting capabilities'
Metals and metal products rose 5.4% and other manufacturing was up 10.2%.
But chemicals, coke, refined petroleum and nuclear fuel exports dropped 6.7% between January and March, with textiles, fur and leather down 5.7% and engineering and allied industries dropping by 2.8%.
Liz Cameron, chief executive of Scottish Chambers of Commerce, said: "Whilst the rate of manufactured export growth has become shallower in the early part of this year, the continued upward trend is nonetheless welcome.
"This underlines the value to our economy in investing in our future exporting capabilities and Scottish Chambers are delighted to be working with the Scottish government and others to improve the competitive position of our domestic businesses."