Belfast Trust to review acute services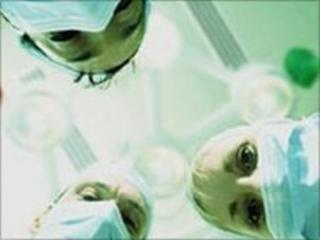 The Belfast Health Trust is to hold a four-month consultation on how it is to reorganise the delivery of acute services across the city.
The plan proposes to end the duplication of services between hospitals, including general surgery and ear, nose and throat services.
It proposes that the Royal Hospitals will deal with emergency general surgery.
Elective services will be conducted at the City and Mater Hospitals.
Chief Executive William McKee dismissed claims that the move represented a downgrading of services.
"This is about taking nice steady steps to make the services in central Belfast safer, high quality, more cost effective, that deliver what citizens really want which is the right service in the right place."
Patricia McKeown of the health service union Unison said the document did set out "to be a good idea" but it also contained unacceptable proposals.
"For example, there's a proposal to remove 300 beds from the Belfast area but still operate at a 95% bed occupancy rate," she said.
Ms McKeown added that more beds were needed, not fewer, if patient waiting lists and "trolley waits" were to be reduced.
She said doctors acknowledged that bed occupancy needed to be reduced to 87% to free up beds for last minute admissions.
The period of the consultation is running until 31 October.