Parents of brain tumour girl's shock at hospital wait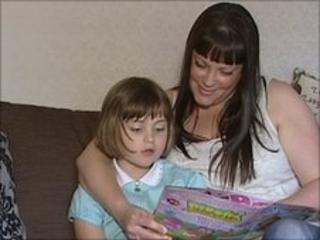 The parents of a girl with a brain tumour say they were shocked to find they had to wait for funding before she could have an operation.
Lucy Lowe, seven, of Upton-upon-Severn, Worcestershire, is being treated at Birmingham Children's Hospital.
Her parents, Katherine and Danian Lowe, said the hospital told them it could be up to six months before funding came through.
The hospital has said it has applied for specialist funding.
The pressure of the tumour has given Lucy epilepsy, and she currently suffers about two fits a day.
Mr Lowe said he had been shocked at the news.
"I felt disbelief that they [the hospital] have to apply for funding when it is something so important," he said.
Mrs Lowe said the hospital had been confident the surgery would remove the tumour and she could have her little girl back.
In a statement the hospital said the patient was current undergoing further medical testing.
"The trust has recently made an application for funding for specialist surgery," it said.