E-fit issued after dog kicked in Hampshire park attack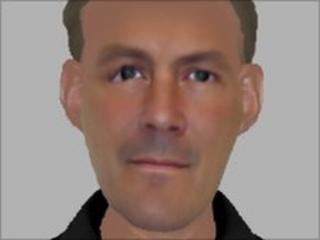 Police have released an e-fit image of a man they want to talk to after a dog was kicked and its 16-year-old owner threatened in a Hampshire park.
The incident happened when the girl and her dog were walking through Russell Howard Park, in Basingstoke.
The man was also with a dog which bit the girl's pet on the lip. The man then kicked her dog in the head, before he threatened the girl and ran away.
Police are appealing for witnesses to the attack on 24 June at 1500.
They said the teenage girl had told officers that another man had gone over to help after the incident.