No action over radiation blunder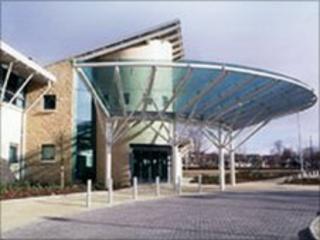 A radiographer involved in a blunder which led to a cancer patient being given the wrong radiation treatment has been allowed to continue practising.
Alison Russell was a radiographer at the Beatson Cancer Centre in Glasgow when a woman was given four doses of radiotherapy instead of three.
She admitted mistakes were made as two patients shared the same surname.
At a hearing of the Health Professional Council's competence committee she was cleared of misconduct and incompetence.
The committee heard that Russell, who has 36 years experience, was a senior radiographer when the woman was given the wrong dose.
It emerged that the error occurred as she had the same surname as a second person due in that day.
Staff at the clinic failed to check the identity and date of birth of the woman properly before administering the treatment.
Despite suffering from lung cancer she was treated for gullet cancer and the mistake was only realised when the second woman showed-up later that day to be told her treatment had already been given.
Russell was demoted following the error in June 2008 and later resigned saying she found it difficult to continue working at a lower level.
It was only following her departure that health officials reported her to Health Professional Council.
Not proven
The Health Professional Council's conduct and competence committee however cleared her of misconduct and incompetence.
A colleague who was working with Russell at the time, Gail Vasey, was given a final written warning by bosses at the Beatson but never reported to the HPC.
The committee determined that misconduct had taken place but it said it was not clear that Russell had been at fault and added that there was no evidence of incompetence on her part.
It said that the charges were not proven to be directly and solely attributable to Russell and that the case did not impair her ability to practice radiotherapy.
But the HPC's decision was criticised by the Scottish Patients Association, which insisted both Russell and Vasey should have faced professional sanctions.
'An excuse'
Chairwoman Margaret Watt: "It is a huge, huge mistake and this decision is a cop-out.
"Both the radiographers should have been responsible, they should both have known that this was not the appropriate treatment.
"The two of them should have been at the disciplinary hearing. To say it is not clear who was responsible is an excuse, we are not looking for excuses, we are looking for people to tighten up."
The Beatson has been involved in several other radiation treatment blunders.
The most high-profile saw 16-year-old Lisa Norris given massive overdoses during treatment for a brain tumour.
She died from the tumour in October 2006.