Drink and drugs summer car safety drive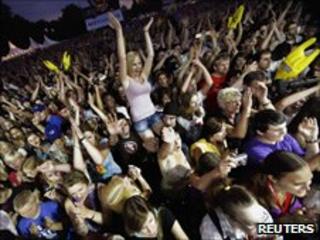 Police have launched a summer crackdown targeting drivers who drink or take drugs and get behind the wheel.
The two-week operation will see increased patrols throughout Scotland's eight force areas and coincides with the World Cup and summer music festivals.
If caught, drivers lose their licence and get an automatic 12-month ban.
They also end up with a criminal record for a minimum of 20 years, risk being fined up to £5,000 and could get their car crushed.
Causing death by dangerous driving whilst under the influence of drink or drugs will result in a minimum two year driving ban and up to 14 years in prison with an unlimited fine.
An estimated one-in-nine deaths on Scottish roads involve drivers who are over the legal limit.
It is thought that 25% of Scots do not know how much alcohol will put them over the limit.
The current proscribed blood alcohol limit in the UK is 80 milligrammes of alcohol in 100 millilitres of blood.
The safety campaign is timed to coincide with several major summer events, including the final stages of the World Cup, T in the Park at Balado, the Scottish Open Golf Championship at Loch Lomond and the Open Golf Championship at St Andrews.
Deputy head of road policing in Fife Insp Brenda Sinclair said: "We will be fully supporting the Summer Safety Campaign in Fife and will be using an intelligence-led strategy to deploy our staff across the county where they can both deter and detect drink and drug drivers."
Head of road policing for the Association of Chief Police Officers in Scotland (Acpos) Chief Constable Kevin Smith said: "Last year, 8,504 people in Scotland were caught driving under the influence of alcohol or drugs.
"It is staggering that so many people are willing to risk their lives and the lives of others.
"From the 5th of July, we will be increasing our road patrols as we begin our annual summer campaign targeting those who continue to drive under the influence of drink or drugs.
"I hope that this year we will see a vast reduction in the number of people being caught for this dangerous crime.
"My message is clear; driving under the influence of drink or drugs is irresponsible and risks lives.
"If we catch you we'll take away your licence. If we catch you again we can take away your car."