Owners receive keys to new beach huts on Hove seafront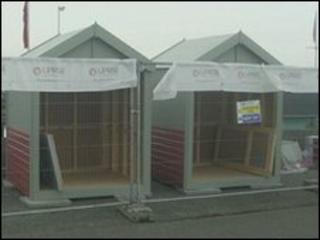 Keys to 16 newly built beach huts on Hove seafront are being handed over to the new owners.
They have been built on the promenade adjacent to Hove Lagoon, and it was the first time in a decade that new huts had been up for sale.
Only local residents were eligible to buy the huts, which had a price tag of about £12,000 each.
The new huts are of the same design and dimensions as the other beach huts along the promenade.