Bail refused to accused with 92 traffic convictions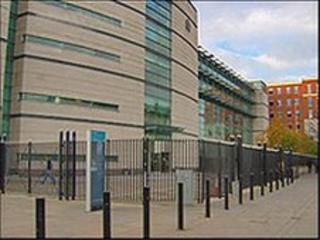 A banned driver from Belfast with almost 100 previous convictions has been remanded in custody after he was charged with burglary and car theft.
Patrick John Paul Harmon, 25, was charged with driving while disqualified and while unfit through drink or drugs.
Mr Harmon, of Hillman Street, was also charged with dangerous driving and failing to stop for police on 1 July.
Bail was refused after police objected and it was revealed that he had 92 previous road traffic convictions.
His solicitor said Harmon was denying the charges and wanted to be freed as it was his mother's birthday and he has a job interview on Tuesday.
Refusing the application and remanding Mr Harmon into custody to appear again on Thursday, the district judge said: "He will of course agree today but tomorrow's a different matter.
"In light of the record and his demonstrated incapacity to adhere to court orders, I'm not minded to accede to the application."