'Crime risks' for public sector after spending cuts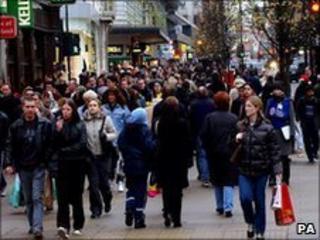 Public sector bodies are at risk of economic crime and fraud because of spending cuts, research suggests.
According to a survey by accounting firm PricewaterhouseCoopers (PwC), job losses and the fear of redundancy are the main factors behind the threat.
More than half of UK respondents - 52% - said their organisation suffered economic crime in the last 12 months, compared with a global average of 32%.
PwC surveyed more than 170 senior staff in 35 nations, including 44 in the UK.
Most UK respondents to the survey believe their organisations are at greater risk in the current economic environment.
Of the 52% who had been victims of crime, 80% reported the theft of assets, including cash or equipment or supplies, while four in 10 reported incidents of financial statement fraud.
Richard Neave, forensics director for PricewaterhouseCoopers in Scotland, said: "Over the last few years, we have clearly seen the direct effect of economic pressures on people's ability to rationalise fraudulent actions - neither the private nor the public sector are immune."
The survey also suggests there is increased vulnerability for organisations, as staff reductions mean fewer resources being spent on internal controls and internal auditors are being asked to do more with less.
"Risk and compliance systems have been impacted by diminished investment and tightening budgets in many organisations," Mr Neave added.
"This opens the door for internal and external fraudsters to exploit weaknesses. Organisations need to act now and ensure they have regular reviews and the right fraud policies in place."
Those organisations which suffered economic crime in the UK reported that 52% of perpetrators were external, compared with 39% globally.
The report suggested the current levels of fraud are mainly perpetrated by more junior members of staff in the public sector.
Linking pay to performance is also likely to be a driver of fraud the report suggests, adding that organisations with this pay structure for senior executives are almost twice as likely to have reported fraud (44%) than those which do not make such a link (27%).