Preston orphanage boss held in Malawi land dispute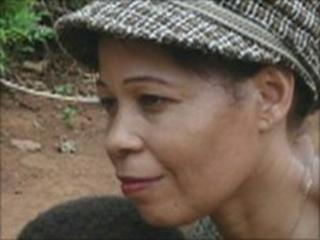 A British orphanage boss is in a police cell in Malawi after being arrested as part of a land dispute.
Mary Woodworth, of Preston, Lancashire, was detained after being accused of trespassing on land used by her Friends of Mulanje Orphans (Fomo) charity.
Last week she won a long-running legal battle over the ownership of the site, her husband Keith told the BBC.
The Foreign Office and Commonwealth Office (FCO) said it was providing consular assistance.
Mrs Woodworth, who was born in Malawi but is a British citizen, was arrested by police in the Mulanje district on Sunday and charged with trespass.
The company which owns the adjoining tea plantation contests ownership of the site, Mr Woodworth said.
He said the dispute was settled in favour of his wife by a court last week, but she was subsequently "chased off" the land by representatives of the plantation owner.
"It went all the way through from magistrates' court all the way to the highest court in Malawi - to the Supreme Court - and basically Mary proved her case," he said.
Mr Woodworth has been in contact with his wife via text to ask about her welfare and to pass on messages of support.
In a reply received on Tuesday morning she wrote: "Thank you and I wish you all the best. God will help you in every word you send out on behalf of the poor."
"Even though she's in this predicament she's still thinking about the children," Mr Woodworth said.
"The immediate issue is to get Mary out of jail but there is a bigger issue there and that is to help the poor.
"We are doing this 100% for the children and we will be fighting for them for the rest of our lives because if somebody doesn't stand up for them they will be just cast aside."
Mrs Woodworth is expected to attend court on Wednesday and will not be released until at least Thursday, he added.
A FCO spokesperson said: "We can confirm a British National (Mary Woodworth) has been arrested in Malawi. We are providing consular assistance."