Germany to raise state healthcare charges by 6bn euros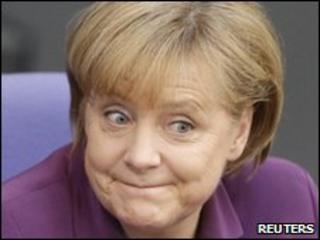 The German government is to raise charges for state healthcare, bringing in an extra 6bn euros (£5bn; $7.6bn).
The total contributions levied on workers' gross pay will rise from 14.9% to 15.5%, with the burden split equally between employers and employees.
Annual spending will also be cut by 3.5bn euros, as Berlin seeks to close an 11bn-euro gap in the health budget.
The measures are part of an 80bn-euro austerity programme agreed in June by Chancellor Angela Merkel's coalition.
Hospitals, health insurers and pharmaceutical companies will bear the brunt of the spending cuts.
The announcement received a thumbs-down from the German unions, with Michael Vassiliadis of the IG-BCE union calling it "disappointingly short-sighted".
Business leaders were also critical of the plan, which relies more on tax rises than spending cuts, thereby increasing the fiscal burden on companies.
The move is the latest step in an unprecedented austerity programme that the German government hopes will set the bar high for the rest of Europe.
"Germany has an outstanding chance to set a good example," said Mrs Merkel at the time the government's original austerity package was unveiled.