Scottish cuts 'worse than feared'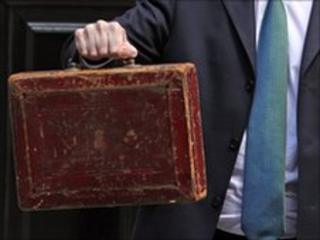 Scotland should brace itself for bigger public spending cuts than originally thought, according to the country's chief economic adviser.
Dr Andrew Goudie carried out a revised study of Scotland's finances in the wake of the coalition UK government's emergency budget.
He estimated a public spending squeeze of £42bn over the next 16 years.
This is significantly more than the £25bn to £35bn over 12 to 16 years which he estimated in April.
The revised analysis left Scotland facing bigger losses and a longer recovery time before spending levels return to 2009-10 levels.
Dr Goudie's report predicted six consecutive years of real-terms cuts, up from the previous estimate of five years.
Finance Secretary John Swinney said the projection was "another stark warning" for Scotland.
"It shows that cuts are likely to be deeper and more protracted as a result of the new UK government's decisions," Mr Swinney said.
"It also shows that while two thirds of the spending cuts were already planned by the previous administration, the emergency budget plans announced last month go even further than the last government intended.
"This backs up our view that the new government is cutting too deeply and too quickly."
Mr Swinney said the analysis "reinforced the case" for the Scottish Parliament to be handed greater financial powers.
Details of spending allocations for Scotland will be revealed by the Tory-Liberal Democrat UK government in its Comprehensive Spending Review in October.
Benefits squeeze
The SNP administration at Holyrood has said it cannot set out specific budget plans until then.
An independent budget review will report to Scottish ministers in July, helping to "inform the debate".
In last month's emergency UK budget, Chancellor George Osborne announced an £11bn benefits squeeze and an increase in VAT to bring Britain's record deficit under control.
He said he was acting "decisively" to prevent a potentially "catastrophic loss of confidence" in the UK economy.
The measures included a £13bn-a-year increase in the rate of VAT from 17.5% to 20% and a three-year freeze on child benefit payments.