Norfolk County Council to be prosecuted over drowning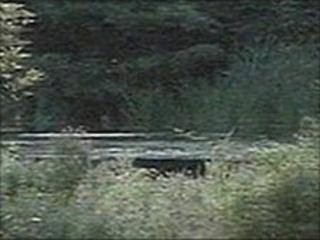 Norfolk County Council is facing prosecution for breaching health and safety laws two years after a teenager drowned in a lake.
The Health and Safety Executive (HSE) is bringing the action over the death of Zabullah Assardi, 15, from Staffordshire, in August 2008.
He was at a family barbecue when he went for a swim and drowned in Whitlingham Broad, near Norwich.
An inquest was told the county council had not assessed lake safety.
Norfolk County Council manages the Great Broad and Little Broad on site as the authority runs the Whittlingham outdoor education centre there.
'Tragic case'
An HSE spokesperson said the prosecution would be brought under the Health and Safety at Work Act 1974.
It says members of the public should not be exposed to "unreasonable risk" at any site.
Lisa Christensen, director of children's services, said: "This has been a tragic case and I continue to send my deep sorrow and sympathy to Zabullah's family.
"We have cooperated fully with the HSE throughout their investigation and await further information about the action being taken.
"We take the health and safety of the public and staff extremely seriously and have a range of systems in place to ensure we following the latest legislation and guidance.
"Consequently, the Little Broad has remained closed to swimmers ever since the accident.
"As this case is ongoing, it would be inappropriate to comment further at this time."