Second fire at historic Dunston Staithes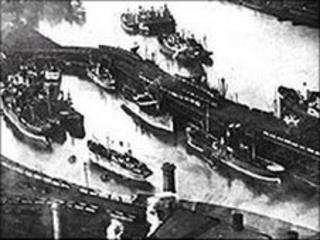 A historic pier on Tyneside which was almost destroyed in a suspected arson attack seven years ago has been further damaged by fire.
Fire crews were called to Dunston Staithes on the River Tyne, which was reported to be well alight.
About ten appliances and the fire service's boat were used to extinguish the fire.
The Grade II listed structure was used for more than 150 years for transferring coal on to ships.
In November 2003 it suffered extensive damage and partially collapsed during a massive fire.
No information has yet been released as to how much damage it has now suffered.