Link between inactivity and obesity: Your views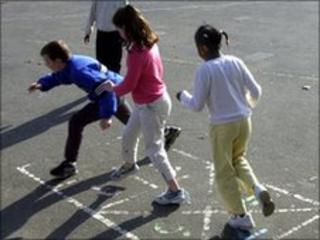 Researchers have challenged the assumption that a lack of exercise causes children to put on weight.
An 11-year study of more than 200 children in Plymouth suggests the effect is the other way around - that getting fatter makes them inactive.
The paper, published in the Archives of Disease in Childhood, says there is no disputing the association between physical activity and body fat. And there is no suggestion that exercise is not good for children. But it does question its value as a way of tackling obesity.
Inactivity obesity link queried
BBC News website readers have been sending their comments about the findings: