Jealous killer stabbed wife in heart at Glenrothes flat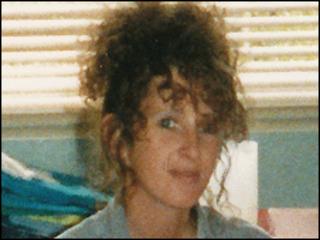 A man stabbed his estranged wife to death because he wrongly believed she was pregnant with another man's child.
James McKenzie, 61, attacked 48-year-old Denise Grieve in front of their teenage daughter at her flat in Glenrothes, Fife, in March.
He pled guilty to the murder. Sentence was deferred.
The High Court in Glasgow heard how he told police that he laid his wife out on a bed so that he could stab her heart.
McKenzie also said he was happy he was the last person his wife saw.
The court was told that McKenzie and his wife split up in October last year after a turbulent relationship.
Even although they were living at separate addresses, McKenzie believed they remained "very much a couple".
He became jealous in February when he learned Ms Grieve was seeing Robert Graham, who she had previously dated.
Soon after this, Mr Graham decided to end the relationship, and McKenzie moved back to the family home in Ednam Drive.
But he snapped on the morning of 15 March after Ms Grieve said she did not want to get back together with him.
Ms Grieve was sitting on the stairs after having a bath when her husband pinned her down with his hand over her chest and stabbed her with a knife.
Michael Stuart, prosecuting, told the court how McKenzie's 19-year-old daughter Jordan jumped on her father's back and tried to grab the blade.
She then fled and dialled 999 before McKenzie drove off in Ms Grieve's Honda car.
When police arrived, Ms Grieve was lying on a bed with the knife stuck in her chest.
The court heard how her husband was spotted driving erratically around Glenrothes narrowly avoiding traffic and pedestrians.
He was pursued by police who stopped him on a quiet farm track.
McKenzie instantly told the officers: "I stabbed her - I did not want to but I had to."
Mr Stuart told the court: "He was also of the belief that she had become pregnant to Robert Graham. The deceased was not pregnant at the time of her death."
Stab wounds
McKenzie also told officers how he stabbed Ms Grieve and had carried her upstairs onto a bed.
He went on: "I looked down at her chest and just pushed the knife back in, then did it again. I was trying to figure out where the heart was."
He described how Ms Grieve had been looking at him and was initially still breathing.
McKenzie added in an interview with police: "I know it sounds sick, but I am glad I was the last person she saw."
He also told how he had also considered killing both of his children and Mr Graham.
The court heard that Ms Grieve suffered a total of 10 stab wounds, two of which had penetrated her heart.
McKenzie made a failed attempt to take his own life in HMP Edinburgh last month.
Judge Lord Turnbull adjourned the case until next month when McKenzie will learn the punishment part of his life sentence.