Postman 'opened mail for money'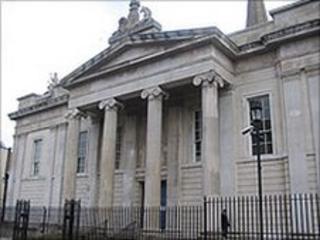 A postman who opened children's birthday cards hoping to find money has been given a suspended sentence at Londonderry Magistrates' Court.
Brendan Taggart, 24, from Sevenoaks in the Waterside, admitted interfering with and delaying the delivery of post.
He said he kept undelivered mail in his car because his bag was too heavy.
The offences were only discovered when his car was deliberately set on fire four years ago. He was then sacked by Royal Mail.
Sentencing Taggart, District Judge Barney McElholm called him a "disgrace" and said people would never know now if they'd missed vital hospital appointments or job interviews.
As well as receiving a three year suspended sentence, Taggart was ordered to carry out 240 hours community service and was put on probation for 18 months.
In a statement Royal Mail said it had a "zero tolerance approach to any instances of theft".
"We will always seek to prosecute the tiny minority of employees who abuse their position of trust and we welcome convictions for those found guilty," continued the statement.
"It goes without saying that the overwhelming majority of our employees are scrupulously honest and do all they can to protect the mail and deliver it safely."