Martin Scorsese sued over Kenneth Starr finances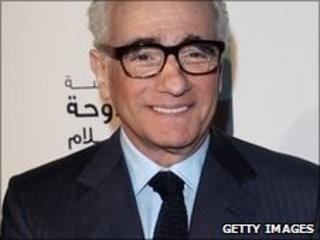 Martin Scorsese has been sued for $600,000 (£395,000) for book-keeping costs and services provided by jailed financial adviser Kenneth Starr.
The director failed to pay fees of 5% of earned income between 2006 and 2010 to Mr Starr's company, according to court documents filed in New York.
Mr Starr is in jail accused of stealing at least $59m (£38.9m) from stars including Scorsese and Uma Thurman.
Mr Scorsese is being sued by receivers for Starr Investment Advisors.
A spokesman for the director said: "Martin Scorsese's Sikelia Productions has paid substantial fees to his former business manager's firm, and if it has been determined that there is anything still outstanding, it will be rectified."
Mr Starr, 66, has been charged with wire fraud, securities fraud and misappropriation of funds.
Other celebrities he is alleged to have defrauded include Al Pacino.
Starr Investment Advisors managed more then $700m (£460.7m) for about 200 wealthy clients.