Renewed effort over Wellingborough toddler's death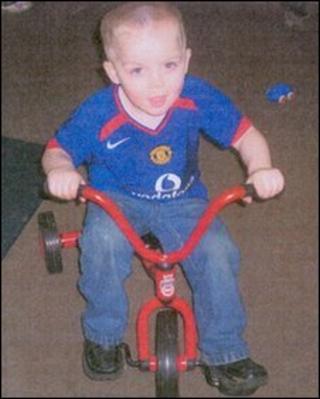 Police investigating a fire which killed a three-year-old Northamptonshire toddler have delivered leaflets to more than 1,500 homes.
Callum Bland, three, died when fire swept through his home in Fulmar Lane, Wellingborough, on 19 March 2007.
The fire started when a wheelie bin next to an external door of the house was set alight.
Det Ch Insp Ian Oliver said he was "convinced" someone had information about the identity of the offender.
"The person responsible for his death is still out there and I am appealing to anyone who has information about the identity of this person to come forward and tell us.
"I want to reassure local residents that Callum's death has not been forgotten and we are determined to fully investigate the circumstances leading up to the fire."
A murder inquiry was started by Northamptonshire Police but nobody was ever prosecuted for the crime.
Callum's mother Jayne, her partner and three other children escaped the fire.
In December 2008 an inquest into his death recorded an open verdict.