Record amount spent by Cornwall's election campaigners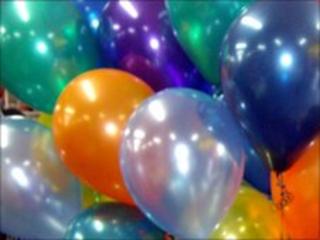 Nearly £500,000 was spent by political campaigners in Cornwall in the run up to the general election.
With boundary changes taking the number of constituencies from five to six, there was a record number of candidates who spent a total of £434,604.62.
Most of the money went on printing leaflets and posters, employing staff and making rosettes.
The biggest spenders were the Conservatives, while Mebyon Kernow (MK) spent the least.
The Conservatives candidates spent a total of £189,058.15, closely followed by the Liberal Democrats who spent £176,835.69.
'Zero expenditure'
Labour spent just over £27,000 and Mebyon Kernow, which for the first time contested every constituency in Cornwall, spent more than £17,000.
The amount candidates can spend on the election campaign is limited by law to prevent accusations of wealthy people "buying" their way into the House of Commons.
It is dependent on the size of the constituency, but works out at an average of £41,000.
The form returned to election officials by Michael Sparling, who contested South East Cornwall for Labour, declared a "zero expenditure" for the entire campaign.
Lost deposits
The candidate who spent the most money was Caroline Righton, who unsuccessfully fought St Austell and Newquay for the Conservatives, with a total spend of nearly £41,000 from the beginning of April until the election.
In terms of "best value" on expenditure per vote, the Green Party's Ian Wright in Truro and Falmouth received 858 votes which cost him just 33 pence each.
MK's votes averaged £3 each, but every MK candidate lost his or her £500 deposit.
The single most expensive candidate was Jonathan Rogers from the Cornish Democrats, who received 369 votes which cost more than £18 each.
Several candidates spent hundreds of pounds on helium gas canisters to blow up balloons for their campaign.
Candidates have until the end of the month to provide their campaign expenditure - with receipts - to Cornwall Council.
The council will then submit these to the Electoral Commission.