Neighbour of robbery victim threatened by thieves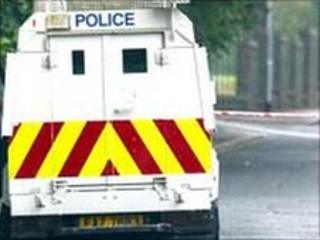 A woman in her 80s has been robbed after a bogus caller distracted her while two accomplices stole cash.
The man, claiming to be from the "electric board", called to the house at Knockaginny Road in Caledon, County Tyrone, at about 1300 BST on Saturday.
As they drove away, a neighbour tried to block their escape by driving his van into the path of their car.
The robbers surrounded the van and one of them threatened the man with a knife before moving his vehicle off the road.
Police who appealed for information have issued descriptions of the thieves.
One of them was said to be about 5ft 8in, of stout build and was wearing smart-casual clothing and a flat cap.
Two of the men had strong southern Irish accents while one spoke with an English accent.