Handguns pointed at bookmakers' staff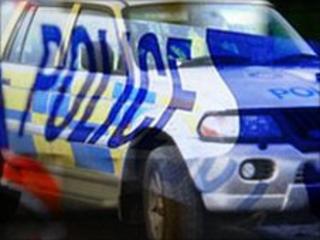 Three men armed with handguns have robbed a bookmakers' in Londonderry.
They entered the shop at Elmwood Street at about 1720 BST on Saturday and ordered staff to hand over cash.
Police have appealed for information and issued descriptions of the three men, who were all wearing balaclavas.
One was described as 5ft 8in, of large build, and wore a black hooded jumper; another was of very heavy build and wore a black jacket, dark tracksuit bottoms, and white trainers and gloves.
A third man was said to be wearing a navy jacket with a striped collar and blue plastic gloves.