Teenager seriously injured by dog attack in Edinburgh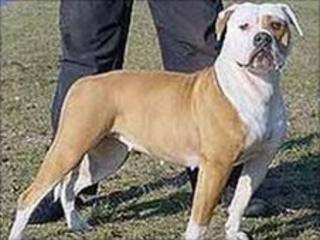 A teenager had to have emergency surgery on his arm after he was attacked by a dog in a friend's garden in Edinburgh.
Nicky Henderson, 13, has been treated at Edinburgh Royal Infirmary since the attack by an American bulldog in Glimerton Dykes Drive on Thursday.
It has been reported that neighbours had to prise the dog's teeth open using broom handles in order to free the boy.
Lothian and Borders Police said the dog has since been destroyed.
It is understood the boy will remain in hospital for two weeks following emergency surgery on his arm, including using a vein from his leg to repair an artery.
A police spokesman said: "The incident happened at about 1500 BST on 8 July in Glimerton Dykes Drive.
"The boy was taken to the Edinburgh Royal Infirmary where he continues to be treated for serious injuries to his right arm.
"The dog has since been destroyed and inquiries are ongoing to determine the circumstances surrounding this incident."