World time zones: How do they affect you?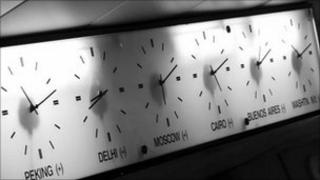 Theoretically, the world should be divided into 24 main time zones in which each zone differs from the last by one hour.
As time has gone on, things have changed. Time zones are irregular and affected by political, geographical and social changes.
BBC News will look at the issue of time - how it's worked out, why it causes so many arguments, and how it affects us all.
Are you affected by the time zone where you live? Perhaps you are a farmer who could not function without daylight saving hours? Do you have to travel across different time zones on a regular basis for work?
Thank you for your comments, you can read some of your stories in Time zones: Your experiences.