China's census: Population grows by 6% to 1.3bn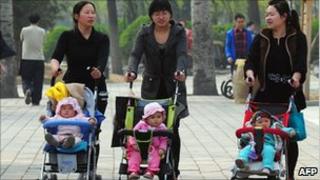 China's population grew by 6% in the last ten years, according to the latest census carried out by the government.
The mainland's population grew to 1.33 billion by 2010, compared with 1.26 billion during the last census in 2000.
The census also revealed that nearly half of the population is living in urban areas, compared with just 36% ten years ago.
China is the world's most populous country.